All news
June 21, 2023
How Private Museums of Finance Disseminate Financial Literacy to the Public: Case Studies on Two Museums of Finance in Western China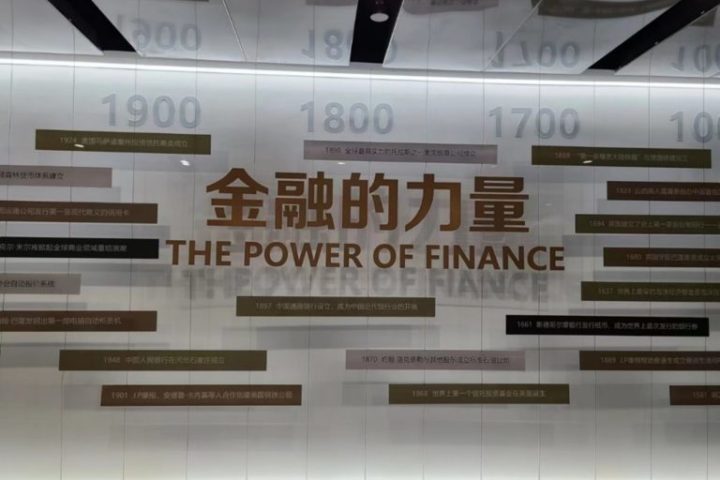 Keyi Yin, Yayun Gan
Background
Until the economic reform in 1978, China had maintained a centrally planned economic system. During that period, the allocation of economic resources largely depended on the central government. The financial industry had very limited development. Since the reform and opening up, however, subsequent reform of the financial system has led to the fast development of a financial industry in China. In 1992, the 14th National Congress of the Communist Party of China affirmed that the objective of China's economic structural reform was to build a socialist market economy, which marked the transition from a planned economy to a market economy. The financial industry has entered a new phase of development. In the same year, the first financial museum, the China Numismatic Museum, was founded by the People's Bank of China. Before that, there were some museums displaying exhibitions on numismatics but there were no museums or exhibitions dedicated to finance. With economic development and the expansion of the financial industry, financial museums have emerged and spread from more developed Eastern China to Western China. In 2010, there were over one hundred museums dedicated to numismatics, banking, and finance in China. But only less than half of these museums were accredited by cultural heritage administrations (fig.1). Accreditation is important because it tells both visitors and museums whether a museum's management and major activities, including their exhibitions, reach a certain quality, thus giving visitors confidence in the contents and services offered by these museums. Among these museums, roughly one-third were owned by banks, one-third by groups and corporations, and the rest by industries related to artefacts, mints, or insurance (fig.2).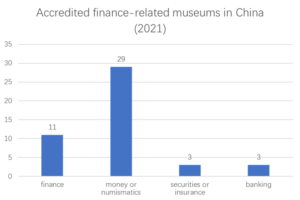 Figure 1: Accredited finance-related museums in China[1]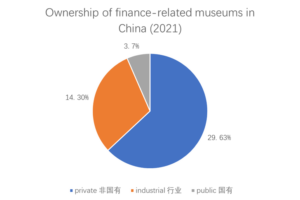 Figure 2: Ownership of finance-related museums in China[2]
Museums or exhibitions in China dedicating themselves to financial aspects are less common compared to other aspects of our society. Related exhibitions in most museums focus on financial or numismatic history which primarily attracts professionals and enthusiasts. The gap in teaching financial literacy has been filled to some extent with the emergence of private finance museums represented by museums affiliated with the Chinese Museum of Finance Group.  Two principal cities in Western China—Chongqing and Chengdu, where the Chongqing Museum of Finance and Tianfu Sichuan Museum of Finance are located—have cooperated in building the Western China Centre, aiming to support the development of the Belt and Road and provide various financial services, while also fostering financial inclusion. Against this background, the two museums have played a significant role in teaching financial literacy in this region.
Overview of Chongqing Museum of Finance and Tianfu Sichuan Museum of Finance
The basic information of these two museums can be viewed in the table below.
Name
Chongqing Museum of Finance
Tianfu Sichuan Museum of Finance
Accreditation state
Accredited industrial public museum
Non-accredited museum
Location
Chongqing
Chengdu
Date of foundation
May 18, 2021
May 18, 2019
Area of galleries
3,189 m2
4,500 m2
Number of collections
837
454
Opening hours
Mon. – Fri. 10:00-17:30
Ticket
Free of charge
Visits
13,000 (1 year)
20,000 (3 years)
Digital museum
Not available yet
Available on WeChat since June 18, 2022
Table 1: Basic information of the Chongqing Museum of Finance and the Tianfu Sichuan Museum of Finance[3]
Tianfu Sichuan Museum of Finance
The Tianfu Sichuan Museum of Finance is the tenth finance-themed museum that is part of the Chinese Museum of Finance Group. The Museum consists of eight permanent displays: the evolution of currency; the history of Chinese finance; great financial innovation: Jiaozi of Sichuan; the power of finance; the financial history of great Southwest China; the new finance: merger and acquisition, fund, and fin-tech; and the time travel of the China securities market.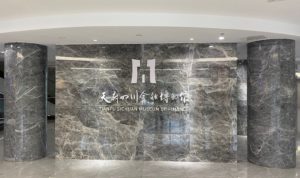 Figure 3: The entrance of the Tianfu Sichuan Museum of Finance (photo by Yayun)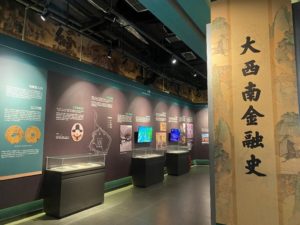 Figure 4: The Financial History of Great Southwest China (photo by Yayun)
Chongqing Museum of Finance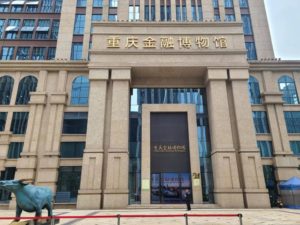 Figure 5: The façade of the Chongqing Museum of Finance (photo by Keyi)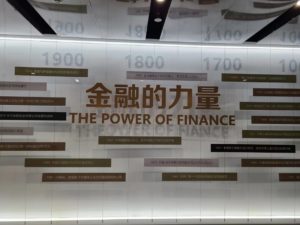 Figure 6: The Gallery of the Power of Finance (photo by Keyi)
The museum contains three main exhibition galleries: financial history of the world, China, and Chongqing; the power of finance (financial literacy education with interactive activities); and Chongqing's financial opening, innovation, and future. The construction of the museum is a cooperation between the Chinese Museum of Finance Group and the local district government. The government provides the museum with a location without utility charges. The government considers it part of its effort to achieve becoming the financial centre of Western China. Naturally, the museum uses a big part of the exhibition space to showcase how the municipal government and especially the local district government have boosted the financial sector as well as the promising future of the local finance industry. An official also pointed out that the museum has been expected to promote financial literacy, research in finance, and dialogue within the financial industry.[4] According to its founder, Wang Wei, who is also the chairperson of the group, the mission of financial museums is to teach financial literacy to the public. Therefore, the museum applies various approaches to accomplish this objective.
Financial literacy
The Chongqing Museum of Finance and the Tianfu Sichuan Museum of Finance mainly have three types of exhibitions: financial history with a focus on the local area; the importance of finance; and financial literacy. Although permanent exhibitions cannot be updated frequently, the Chongqing Museum of Finance is a recent museum and, therefore, displays quality and relevant information about recent developments in the finance industry, such as the latest technologies used in the financial industry sector. In the Tianfu Sichuan Museum of Finance, however, such contents are usually displayed only in special exhibitions.
Figure 7: Special exhibition: Digital Technology and Digital Currency (photo by Yayun)
Both museums also provide basic financial vocabulary and expressions used in business, in the stock market, and in everyday life. Moreover, the museums rely on various methods to enhance interactive experiences and attract audiences. The museum in Chongqing uses a stock market simulator to satisfy people's curiosity about a live stock market. Historical scene reconstitutions can be viewed in both museums, creating an immersive environment for visitors.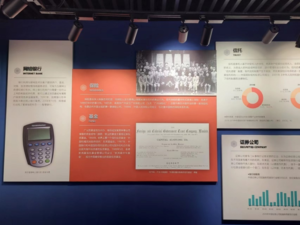 Figure 8: A panel explaining financial terms (photo by Keyi)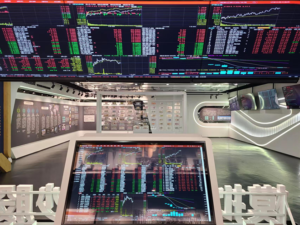 Figure 9: Stock market simulator (photo by Keyi)
The Chongqing Museum of Finance also allocates space to discuss financial risk management for both businesses and individuals. Against the backdrop of increased national efforts to combat financial fraud in recent years, the finance museum in Chongqing also provides information about common frauds in daily life, especially those targeting elderly people. In Chengdu, the museum does not have an exhibition relating to this aspect. But it did hold a special exhibition, Prevent Financial Fraud and Fight against Illegal Fund-raising, in 2021, displaying the history of financial fraud, case studies, solutions, the development of financial laws, and knowledge about financial safety.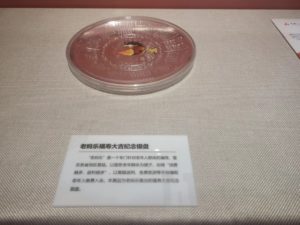 Figure 10: Happy Grandma fu shou daji (happiness, longevity and auspiciousness) commemorative silver plate (photo by Keyi) (Translation: Happy Grandma was a scam targeting seniors. It appeared and developed in many provinces. Under the guise of servicing seniors, advertising that the more money you spend, the more rebates you gain. It used means including high rebates and free travel to defraud seniors of membership fees. This exhibited object is a commemorative silver plate named fu shou daji sold by Happy Grandma.)
Besides exhibitions, both museums also offer other educational activities. The Grand Finance Lecture Hall hosts lectures primarily for financial practitioners and people from areas closely related to finance, providing a platform for learning, and communicating innovative financial ideas and knowledge. But they are also open to the public, and people can attend lectures in person or via the Internet. The Chongqing finance museum held four lectures between 2021 to 2022. About 500 people presented while there were over 400,000 online viewers.
A similar but more casual program named "Museum Afternoon Tea" delivers lectures that are targeted at the general public. Lecturers are from various fields and talk about cross-discipline topics, such as collections, culture and history, life, investments, and finance. The Tianfu Sichuan Museum of Finance held such lectures nearly 50 times with a cumulative audience of over 2,500 visitors and more than a million online viewers.
Evaluation
The hours of operations for each museum are limited to some extent, as both are generally open only during business hours on weekdays. Office workers and students, unfortunately, can hardly find time to visit on workdays. According to the staff in the museum, the majority of guests are invitedw professionals from governments, banks, or other financial institutions. Individual tours are rare. As for the educational events, the Grand Finance Lecture Hall generally allows 30 participants to attend, proving a limited accessibility to financial practitioners. However, their counterpart, the Suzhou Museum of Fund, opens from 10 a.m. to 5 p.m., from Tuesday to Sunday, which probably embraces a wider range of audiences.
The permanent exhibitions are well-curated and displayed in a proper area. They can be divided into three parts. First, the displays dedicated to the history of finance and currency and the importance of finance have introduced financial literacy in the view of China and even the world. Most artefacts—such as coins, securities, and statements—are displayed in these galleries along with elaborated panels. There are, however, some mistakes such as inconsistency of the description of artefacts and panels and sometimes ambiguous annotation to replicas. Second, the exhibition on Chongqing and Sichuan finance is narrowed down to a local scale, which helps improve interaction with the local communities and provides background information for local financial professionals. However, some important local historical events are not interpreted vividly enough. Probably due to lack of artefacts, most information comes from written texts on the panels. For example, the history of the Chinese peasant leader, Zhang Xianzhong, conquering Sichuan is largely mentioned on panels but hardly illustrated by artefacts. Third, the exhibition, "Time Travel of China Securities Market," offers a personal view of the financial market at the end of the permanent galleries at  the Tianfu Sichuan Museum of Finance, but some views expressed by any particular individual might raise confusion or present a biased case study and, therefore, require further consideration. The temporary exhibition, "Prevent Financial Fraud and Fight against Illegal Fund-raising," is the most likely to educate the public and promote financial literacy, as it introduces knowledge of financial frauds that are related to daily life. The advantage of a temporary exhibition on a crucial issue, like financial fraud, that persists not only in the financial industry but also in everyday life is extremely relevant. However, by default, a temporary exhibition reaches fewer people and will not have as much of a long-term impact.
The museums closely cooperate with local authorities and show a subtle balance: on the one hand they advocate about the function of free market and the benefits of the financial sector, while on the other hand they also explain the limited downsides, such as economic crisis, risks, and financial fraud.
Conclusion
The establishment of two museums in Western China has filled a gap in teaching financial literacy in state museums. Both museums cover an area of over 3,000 square meters, which enables them to house more audiences and hold special exhibitions and educational events. With the support of the local government, these museums have the potential for sustainable development in the long term.
However, these two museums face three kind of issues: namely accessibility, contents, and objectivity, that hinder them from promoting financial literacy effectively. In a word, limited opening hours, inaccuracy in contents and lack of collections, as well as a curatorial bias, are the main challenges in disseminating financial literacy that both museums must consider addressing in the future.
Citations
[1] National Cultural Heritage Administration. (2022). Quanguo bowguan niandu baogao xinxi xitong. http://nb.ncha.gov.cn/
[2] National Cultural Heritage Administration. (2022). Quanguo bowguan niandu baogao xinxi xitong. http://nb.ncha.gov.cn/
[3] National Cultural Heritage Administration. (2022). Quanguo bowguan niandu baogao xinxi xitong. http://nb.ncha.gov.cn/; Tianfu Sichuan Museum of Finance. (2019).
http://wlt.sc.gov.cn/scwlt/hydt/2019/5/22/83a06d204cd9410a9214a4b68405d176.shtml; https://baike.baidu.com/reference/62862861/9797ov0yP1s7kaLul8qJOch4WjrM8oMNSi3_LPnnteuYorE0diaaP0UNas24xFDTUSSXoD_29sxbrXPZ2RcvFeXL92sjbLR4_hVOCX0PnYdG90y46d6OFps_VgaJdknEHJI1i8nEEi9guerKLs04GR8Hk4Zj
[4] Cui, J., & Liu, M. (2019, November 15). Chongqing Jiangjian Jinrong Bowuguan, p. 14.