All news
February 20, 2023
Yale Numismatics Gallery Tour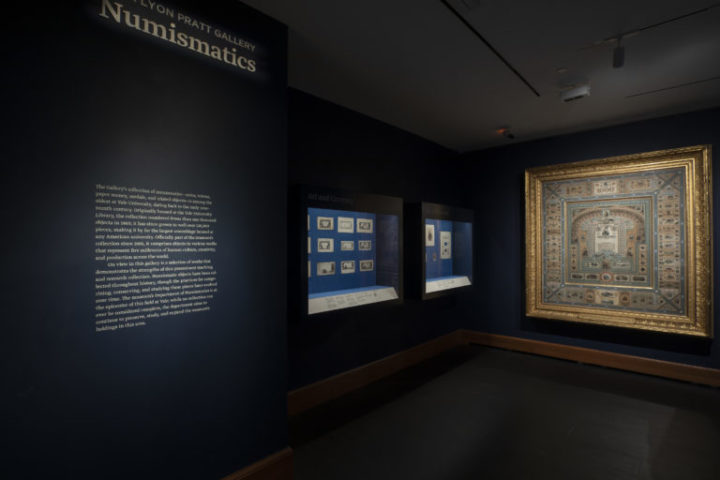 On May 13, 2022, the Yale University Art Gallery proudly welcomed visitors to the Bela Lyon Pratt Gallery of Numismatics. The first-floor gallery has been specially designed to exhibit the depth and breadth of the numismatics collection, featuring over 260 of the museum's smallest objects in 16 newly designed display cases. On view is numismatic artwork dating from the second millennium B.C. to the modern era.

The installation offers a beautifully rich introduction to an often-overlooked area of the arts, including iconic pieces and rarities. In the intimate new gallery, visitors can quietly study many breathtaking numismatic masterpieces.

A short 6-minute video with commentary from the two curators of the collection, Benjamin Hellings and Emily Pearce Seigerman, provides a visual tour to the new gallery.