2018: Athens, Greece
25th ICOMON Annual Conference

The celebratory XXV Annual ICOMON Meeting was co-organised by ICOMON, the Numismatic Museum in Athens and ICOM Greece, under the auspices of H.E. the President of the Hellenic Republic, Mr Prokopios Pavlopoulos. More than 110 delegates from 28 countries attended the conference sessions, with 30 speakers presenting over three days of proceedings.
The Meeting commenced on the evening of Wednesday 3 October with an opening reception at the Numismatic Museum addressed by the Governor of the Bank of Greece, Prof. Yannis Stournaras, and the Deputy Minister of Culture and Sports Mr. Konstantinos Stratis. Dr Ute Wartenberg-Kagan of the American Numismatic Society delivered the keyonote, reflecting on the history, present and future of numismatic museums and the museum as an institution.
Conference photos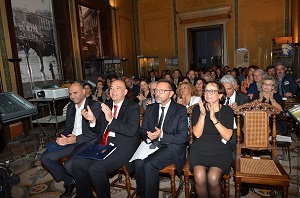 Opening ceremony
Workshop
Presentation
Attendees
Group photo
 Bank of Greece visit

 

The  Numismatic Collection consists of more than 150,000 objects.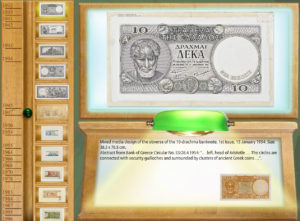 Digital representation of modern Greek coin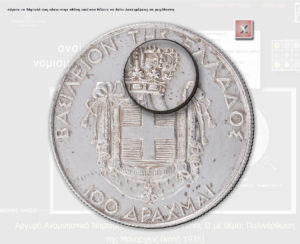 Banknote design in multimedia application.
 

  The Museum opened its doors to the public in January 2010.
Our main target group are high school and university students.